The Chevrolet Silverado 1500 is a truly reliable pickup, one that's fun to drive around Trumansburg, Binghamton, and Vestal, NY. To ensure you're keeping your Silverado 1500 running and performing at its best, visit us at Maguire Chevrolet Trumansburg to receive the best possible care from our service center professionals.
We've put together this overview of the Chevy Silverado 1500 maintenance schedule to let you know what service is needed and when it should be taken care of. As you read more down below, don't hesitate to reach out with any questions about the maintenance schedule-or anything else going on with your Chevy-today!
Every 7,500 Miles: Oil Changes & Tire Rotations
The Chevy Silverado 1500 maintenance schedule is broken up into time and mileage intervals for certain types of service, as well as required automotive care and recommendations for tending to your truck. One of the most important and frequent maintenance schedule intervals you'll find in your owner's manual is an oil change.
About every 7,500 miles, the Silverado 1500 should receive an oil change. Some trims come with a "Change Engine Oil Soon" message feature. When this appears, be sure to bring your truck in for service within the next 600 miles.
What Happens During an Oil Change?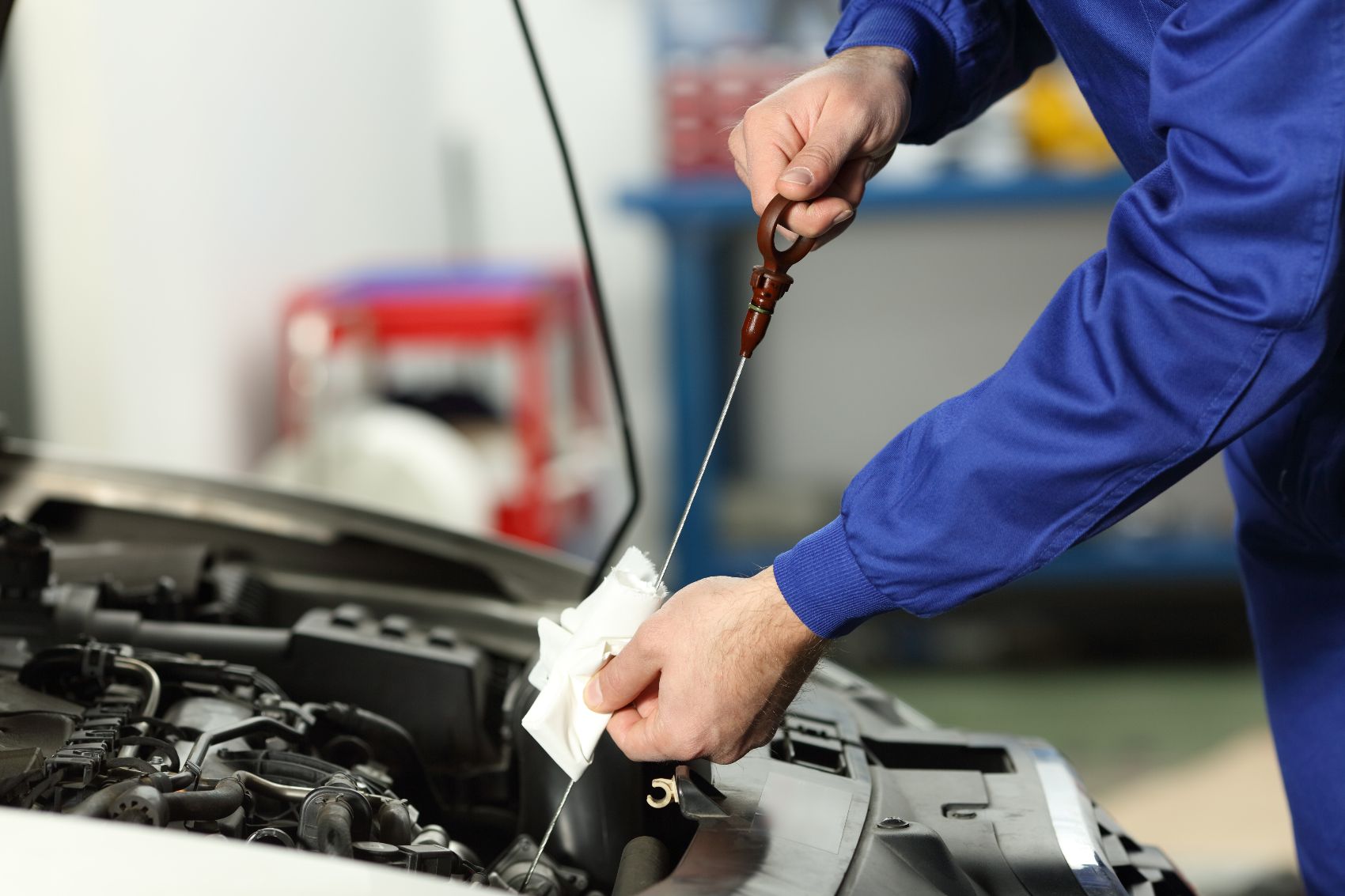 When you get an oil change, this process also includes changing the engine oil filter, which prevents dirt, dust, and other contaminants from reaching the vital components of the engine. Engine oil level will also be checked during the process.
If you do a lot of towing in your Chevy Silverado 1500, or operate your truck under difficult conditions, your oil may need to be changed sooner. A good rule of thumb is to perform routine oil checks at home to make sure you have the correct oil level and that the oil isn't too dirty.
What Do Tire Rotations Do?
The tires should also be rotated every 7,500 miles. A tire rotation ensures that the tires wear evenly. They'll be taken off the wheel and placed at a different location on the vehicle as laid out in the owner's manual, so they receive more even wear and tear as you tackle that next big towing adventure.
Keeping up with these two important maintenance intervals can greatly extend the life of your Chevy Silverado 1500 and help ensure your truck:
Continues to operate in good working conditions
Delivers optimal efficiency
Reduces emissions
The Silverado 1500 has a maintenance schedule for both regular and severe driving conditions. Depending on what you ask of your truck daily, you'll want to follow one or the other. If you have further questions about this, our experienced service technicians will gladly answer them.
15,000 Miles: Windshield Wiper Blades
At this interval (or at least once a year), you'll want to have your windshield wiper blades replaced. With a fresh set of wiper blades, you'll be ready for whatever the weather throws your way.
A few signs to look out for in between this service interval include:
Broken or cracked rubber
Streaking or film on your windshield
Unusual sound when in use
If you think you may need to replace them sooner, you can either bring your Chevy back to our service center or purchase a new pair and put them on yourself.
22,500 Miles: Air Filter & More
After you've hit this mark on the odometer (or two years, whichever marker you hit first), it's time to bring your Chevy Silverado 1500 back to our service center.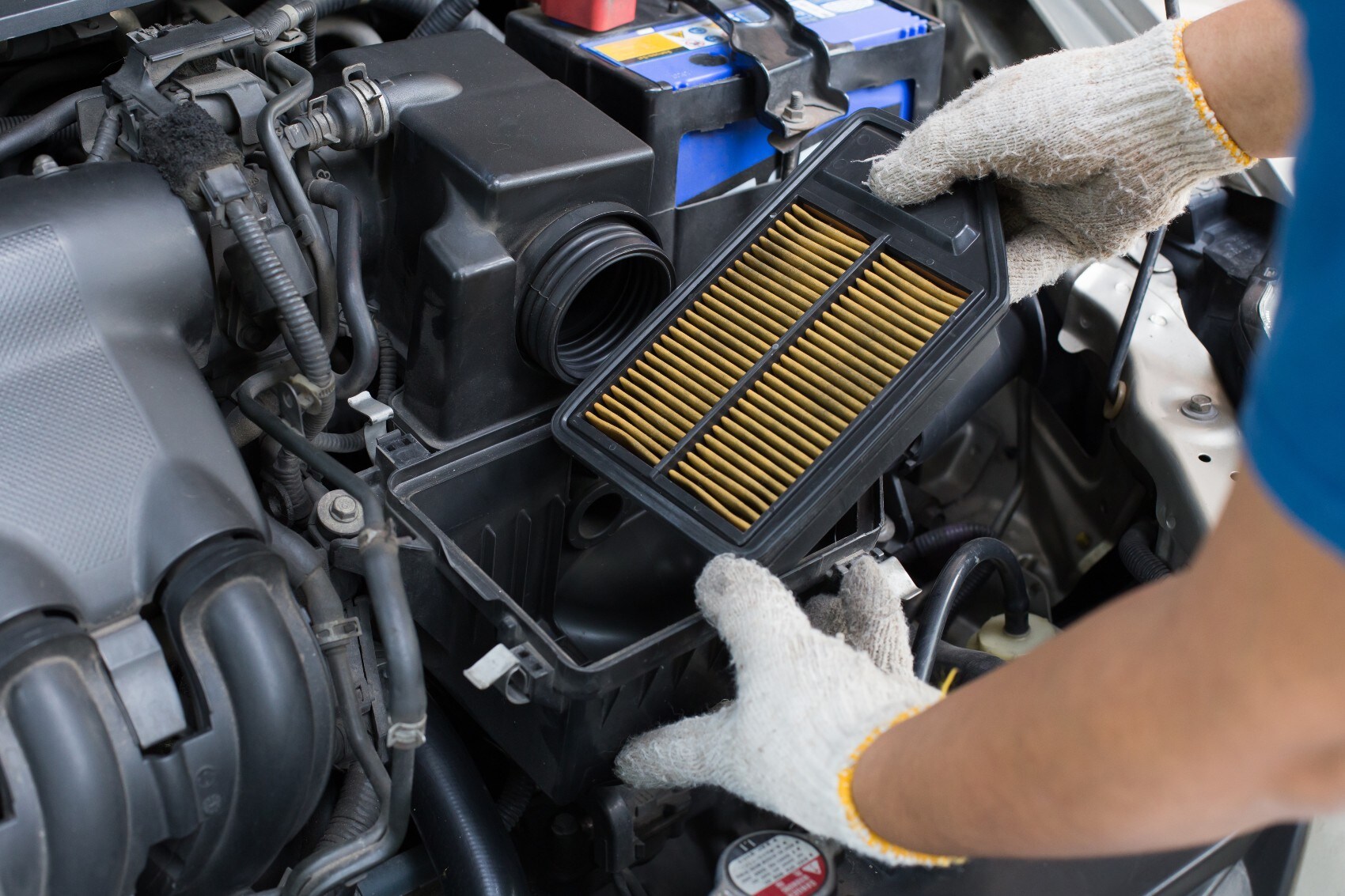 The tire rotation and oil change will be completed again, but we'll also replace the passenger compartment air filter. This filter keeps contaminants out, such as:
So, if you've noticed you're breathing a bit heavier or sneezing, the filter may need to be changed.
45,000 Miles: Fluids
There are plenty of services to complete after you've hit 45,000 miles on the odometer. Here's a closer look at some of the key checklist items we'll take care of:
Replace engine air cleaner filter.
Replace passenger compartment air filter.
Change automatic transmission fluid and filter.
Change transfer case fluid, if equipped with 4-wheel drive.
Along with these services, your Chevy service technician will inspect the evaporative control system. This includes visually checking all the fuel and vapor lines as well as the hoses to make sure they are correctly attached and in good working condition. All of these will also be completed once more at the 90,000-mile mark.
60,000 Miles: Spark Plugs
If you have a Chevy Silverado 1500 with a 2.7L L4 Turbo engine under the hood, then you'll want to have a service technician replace the spark plugs at this interval. Along with that, they should inspect the:
Spark plug wires
Spark plug boots, if applicable
75,000 Miles: Hood Gas Struts
At this point, you'll have gone on plenty of adventures in your Silverado 1500. Either every 75,000 miles or every 10 years, your Chevy service technician should replace the:
Hood gas struts
Tailgate dampener
150,000 Miles: Engine Cooling System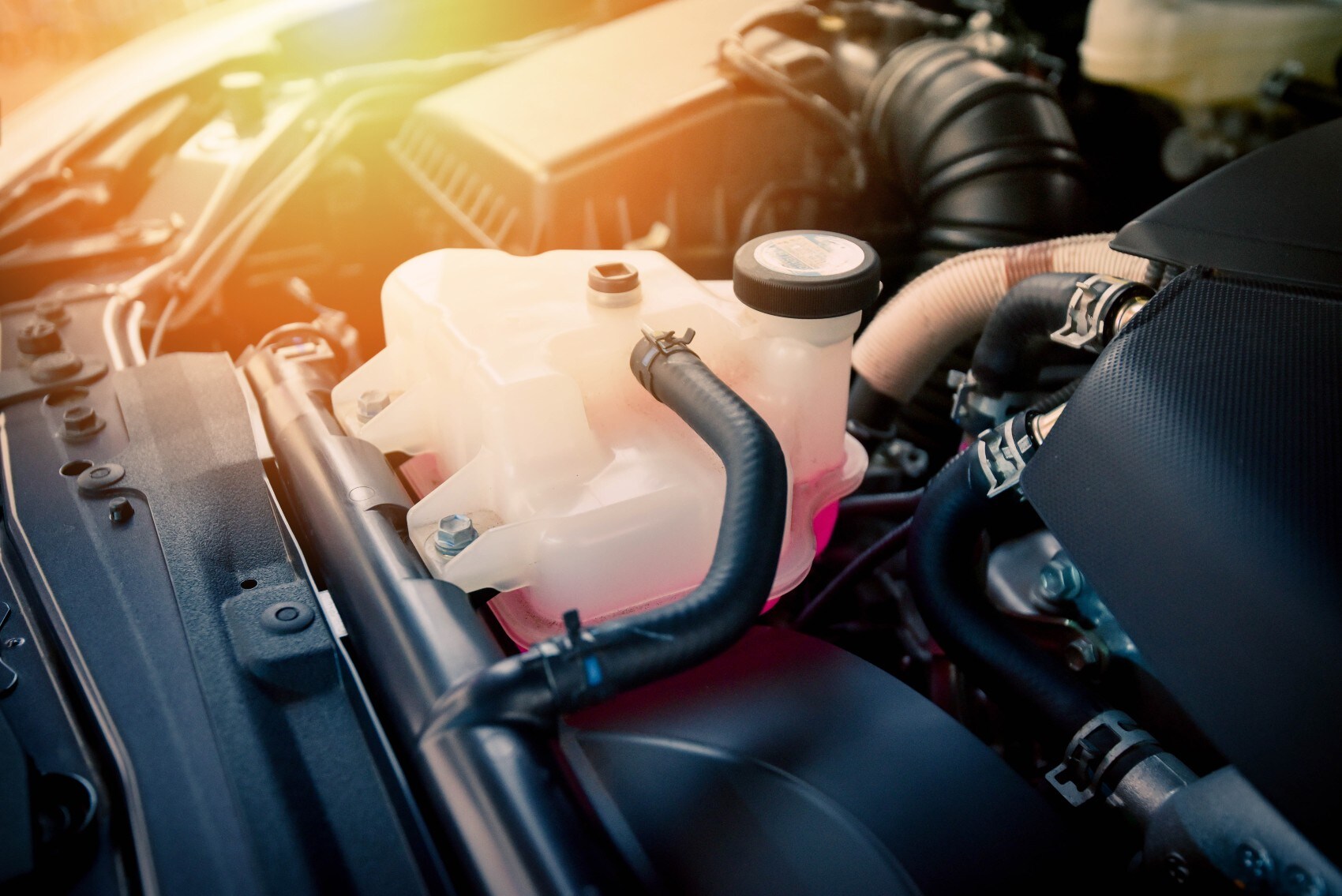 Now that you and your Chevy are old pals, you'll want to have the engine cooling system drained and refilled at this mileage interval or every five years.
On top of that, the technician should visually inspect the accessory drive belts at this interval or every 10 years. During the inspection, they'll look for:
Chevy Silverado 1500 Maintenance at Our Service Center
We understand that life gets busy, and we're dedicated to making it easy and convenient to stay current with your truck's maintenance schedule. The team of experts at our service center will work hard to get you back on the road as quickly as possible.
Pre-Paid Maintenance Plans
Along with our timely services, we also offer two different pre-paid maintenance plans to streamline the process of caring for your Chevy truck over the years…
Chevrolet Pre-Paid Maintenance Plan: Oil changes, tire rotations, and fluid top-offs.
Chevrolet Pre-Paid Maintenance Plus: Adds certain manufacturer-recommended maintenance
We also have customizable options for your convenience. With every replacement, we'll use only original equipment manufacturer (OEM) parts to ensure a perfect fit. Now that you know a little bit more about your Chevy Silverado and when service is needed, you can schedule your next maintenance appointment or pick out a pre-paid plan with us today!
Protect Your Investment with Routine Maintenance
You've made an investment in a vehicle, and now it's time to protect it. Maguire Chevrolet Trumansburg is the Chevy dealer near Trumansburg, Binghamton, and Vestal, New York, to visit for comprehensive Silverado 1500 maintenance.
Have a question about maintenance or vehicle care? Contact our service team today!