Our Maguire Chevrolet Trumansburg workshop has professionally trained mechanics that make your service run as smooth as possible. Our team is experienced with repairing and replacing every aspect of a car, including its transmission.
Continue reading to learn about transmission repairs, our special maintenance programs, and more!
---
About Ithaca, NY
We want drivers to explore everything the beautiful Ithaca, New York, area has to offer. This neighborhood is known for its breathtaking natural landscape like Taughannock and Buttermilk Falls. The many surrounding waterfalls around Ithaca attract tourists from all around the world. 
After taking in some mother nature, settle down for a drink at the Ithaca Beer Company. Choose from a variety of locally made and signature drafts on tap. Look over the menu and choose which hearty sandwich or burger makes your mouth water the most.
If you really want a memorable shopping experience, check out the award-winning Ithaca Commons. There you can shop unique stores like:
Buffalo Street Books 
Comics for Collectors
Decorum Too
Pastime Antiques Shop
Our team would love you to get to your Ithaca destination in a freshly serviced vehicle!
---
What Is a Transmission?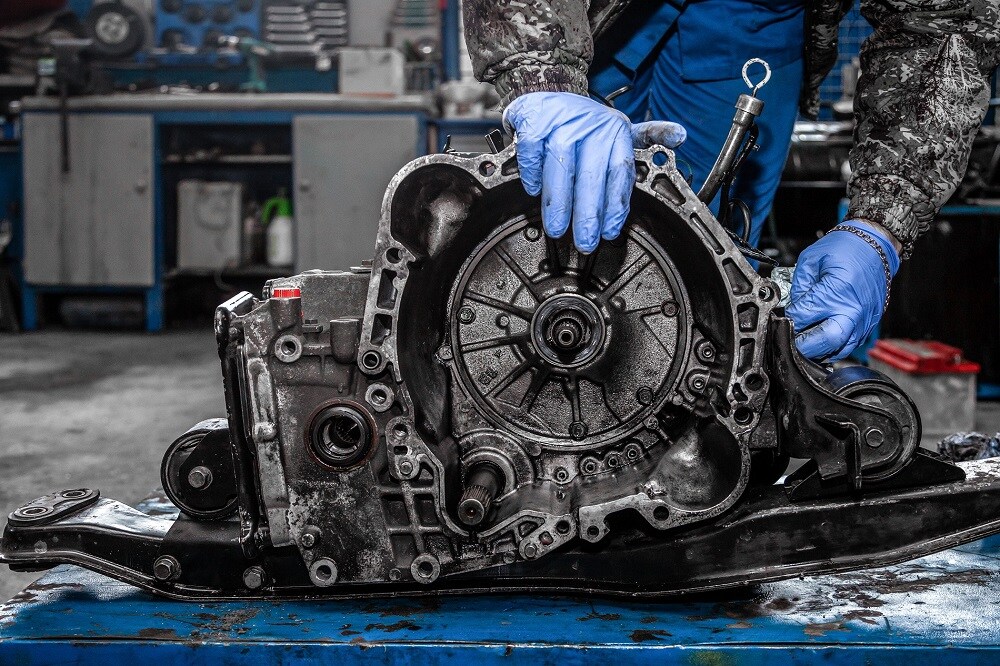 First, let's see what role a transmission plays in your car. The transmission is responsible for turning the engine's combustion power into the momentum that drives your wheels forward. Without it, your car would be stuck in place, not being able to move.
The transmission uses gear shifts to accelerate and helps with the smoothness of your drive. There are all types of transmissions out there, including:
Manual
Automatic
Continuously variable transmission (CVT)
Semi-automatic and dual-clutch
If you're unsure about what kind of transmission you have, check your owner's manual or let our service team take a look for you.
---
Signs You Need a Transmission Repair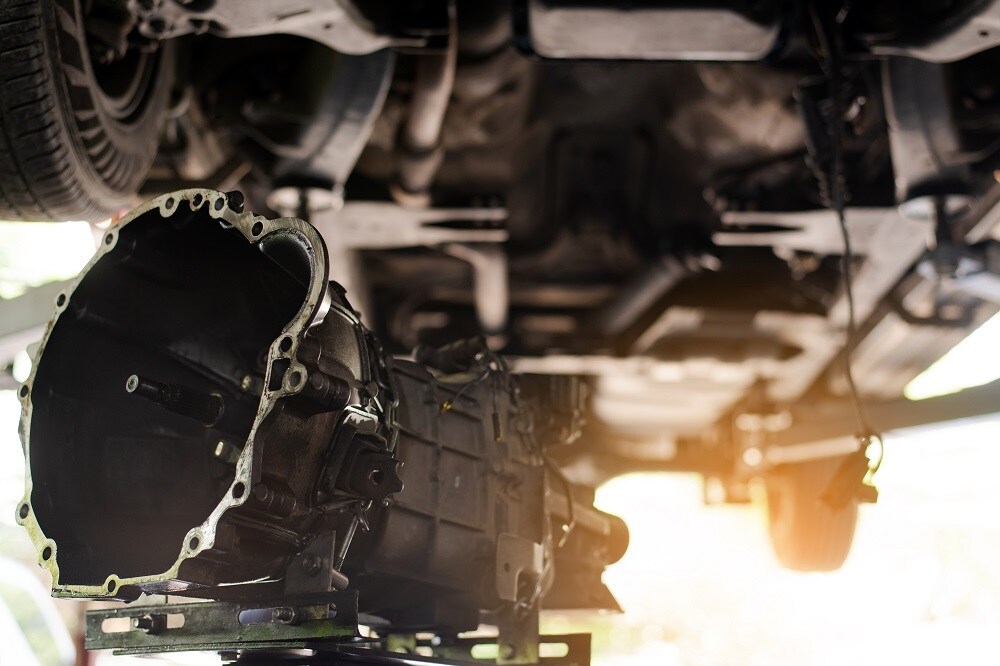 Now that you know what a transmission does, it's time to figure out if yours is in need of repair. Here are some symptoms to look out for:
Delayed Gear Shifts-You notice that your vehicle takes longer to assimilate and maintain its gear.
Burning Smell-You begin to smell a burning scent coming from your car.
Fluid Leaks-You spot red fluid leaking from your car.
Humming or Vibrations-You hear strange noises (clanking, humming, squealing, etc.) coming from your car.
If you've experienced one or more of these situations, it's best to bring your car to our professionals right away. If ignored, these issues can affect your car's other systems.
A good rule of thumb is to see if your check engine light is on. If it is illuminated, bring your car to our shop and we'll run a diagnostic test.
---
Check Out Our Chevy Pre-Paid Maintenance
We're proud to service all makes and models in our service center. We even provide rotating service specials of all kinds that you can find on our website. As a Chevy dealership, though, we happily offer Chevy pre-paid maintenance.
These financial programs are made to keep your Chevy updated with its maintenance schedule. Choose from either the Chevrolet Pre-Paid Maintenance Plan or Chevrolet Pre-Paid Maintenance Plan Plus.
The basic plan covers routine maintenance like oil changes and tire rotations. The Maintenance Plan Plus helps cover the cost associated with recommended services, like air filters, transmissions, fluid exchanges, and more.
These plans are flexible and can be personalized to your driving style. They are also available for new, used, or leased vehicles. Ask one of our team members how you can join our program today.
---
Contact Us for Your Next Transmission Repair
We at Maguire Chevrolet Trumansburg hope you've found this rundown helpful for your next transmission repair. We have skilled maintenance workers who are eager to work with you.
Reach out to our service center or schedule an appointment using our online system today!